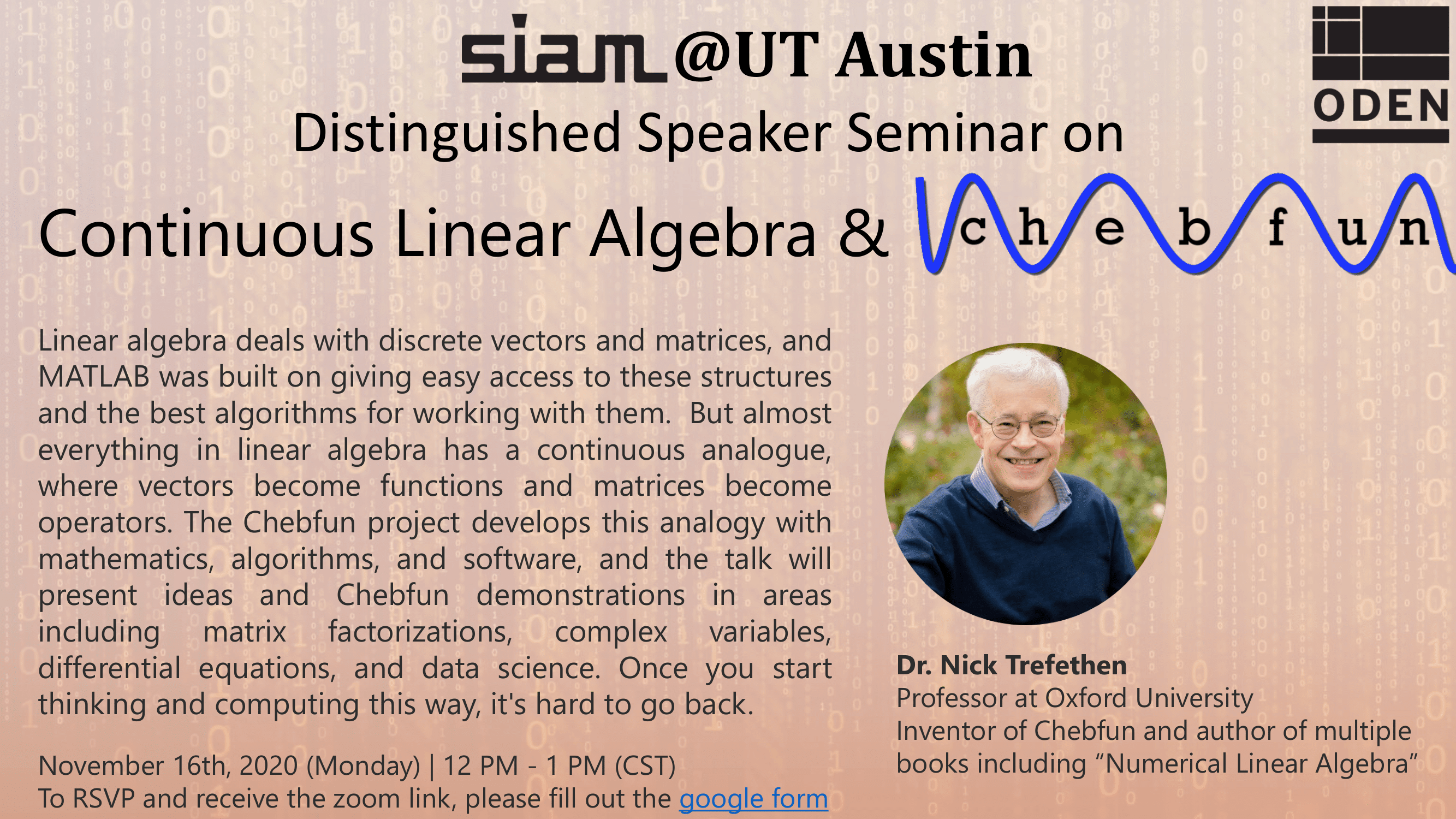 November 16th, 2020 (Monday) | 12 – 1 PM (CST)
Watch the full seminar here (Link: https://lnkd.in/ewTx-gE)!
The Society of Industrial and Applied Mathematics chapter at UT Austin invites you to their Distinguished Speaker Seminar on Continuous Linear Algebra and Chebfun by Prof. Nick Trefethen (Professor at Oxford, inventor of Chebfun, and author of multiple books including Numerical Linear Algebra). More details are provided in the enclosed poster.
Venue: Zoom (for the UT community) and Youtube (for general audiences)
UT students, professors and affiliates are encouraged to fill the google form to receive the zoom link (form link: https://lnkd.in/eCe3Uwm). General audiences can stream the talk on Youtube (Link: https://lnkd.in/ewTx-gE).
We're looking forward to having you as a part of this wonderful talk!
Sincerely yours,
SIAM at UT Austin