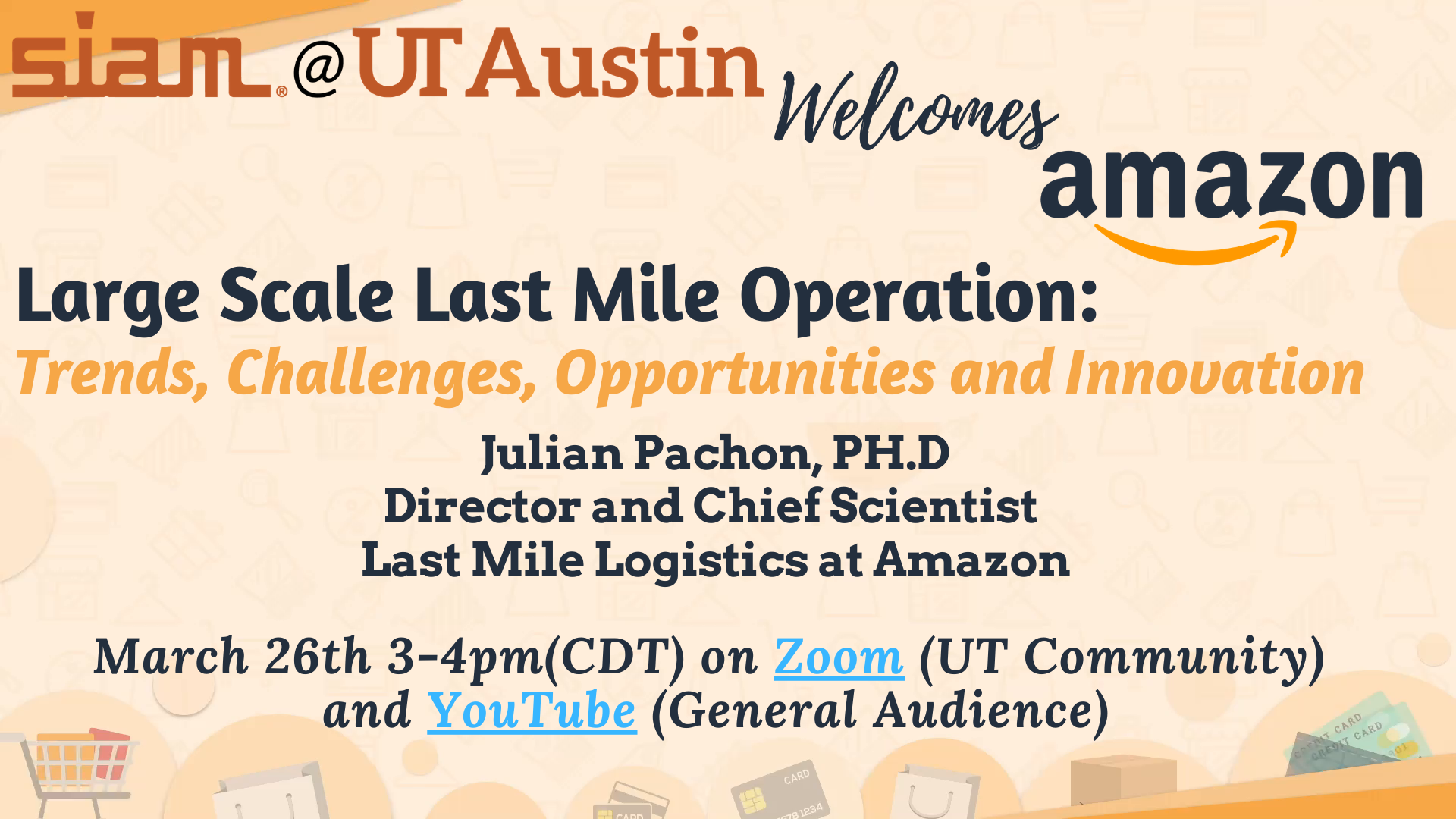 Date: March 26th, 2021 (Friday), 3-4pm CDT
We are pleased to announce that we will be having an Industry talk by Dr. Julian Pachon, Director and Chief Scientist for Last Mile Logistics at Amazon on March 26th (Friday), 3-4pm CDT.
Talk Title: Large Scale Last Mile Operations: Trends, Challenges, Opportunities and Innovation
Abstract: Last Mile Delivery is the movement of good from a retailer's transportation hub to its final destination – a business or consumer's home. The rapid growth of e-commerce has elevated the role of the Last Mile. First, the number of packages that are delivered on a daily basis has increased at double digit rates over the past few years, requiring that the science and technology is able to scale fast. Second, innovation, which was once seen just as a way of driving down the cost of delivery, is now viewed as an opportunity to make more aggressive delivery offerings to compete or surpass the competitors. We will highlight fundamental changes in retail that have impacted Last Mile and discuss the cornerstones and key science-based decisions of an efficient and scalable last mile operation.