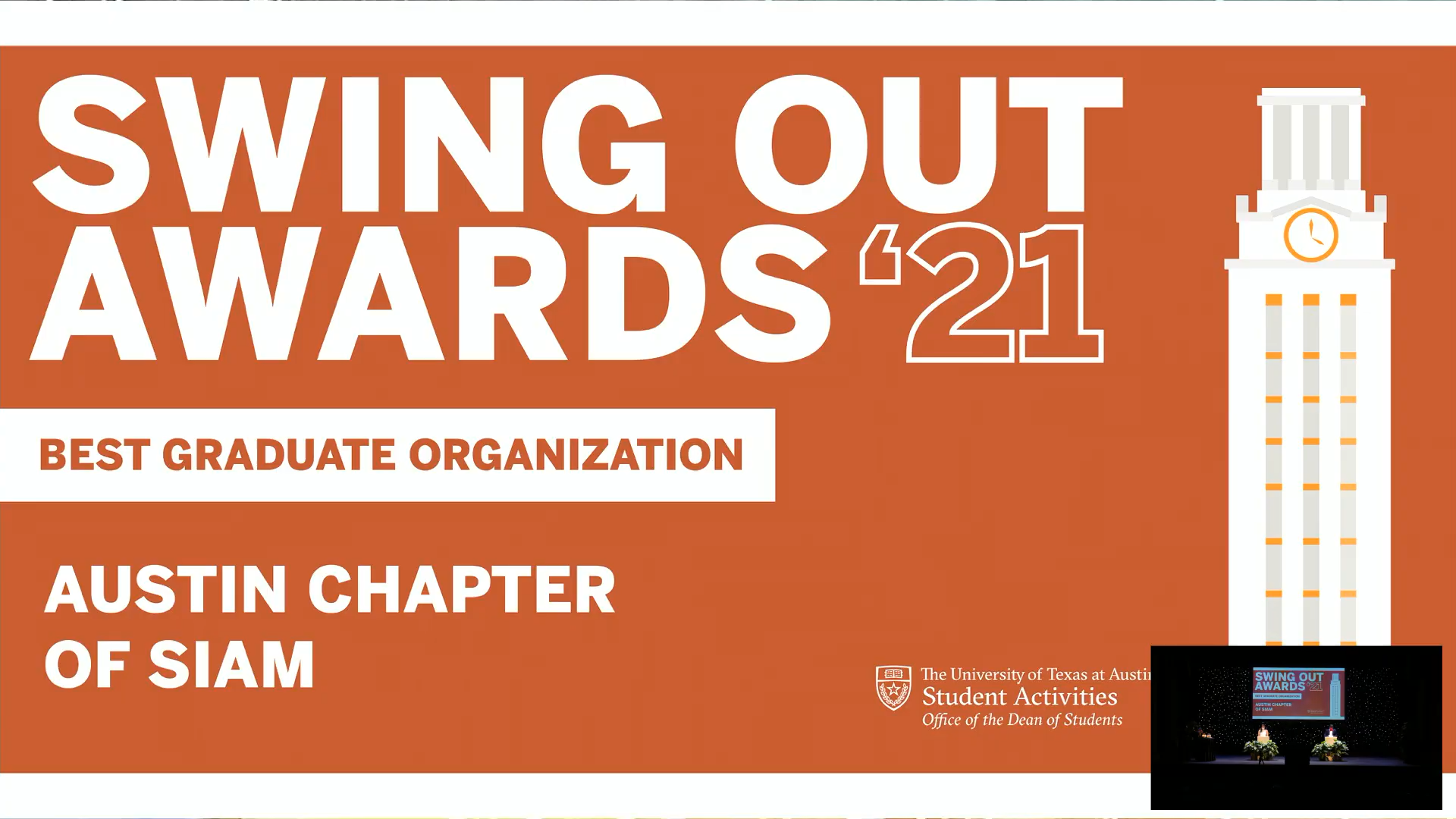 Dear SIAM-UT Members and Well-wishers,
 We are happy to inform you that on May the Fourth, 2021, UT's SIAM Chapter was chosen as the "Best Graduate Organization" at UT's Evening of Stars, an annual awards ceremony that honors student organizations (
Youtube live stream
). This award would not have been possible without our faculty advisors, Prof. Arbogast and Prof. Dawson, all of the students who have participated in our events, and most importantly, the Oden community, which ardently supported us in realizing our vision for SIAM, despite the pandemic. This award is a testament to what our collective efforts can achieve.