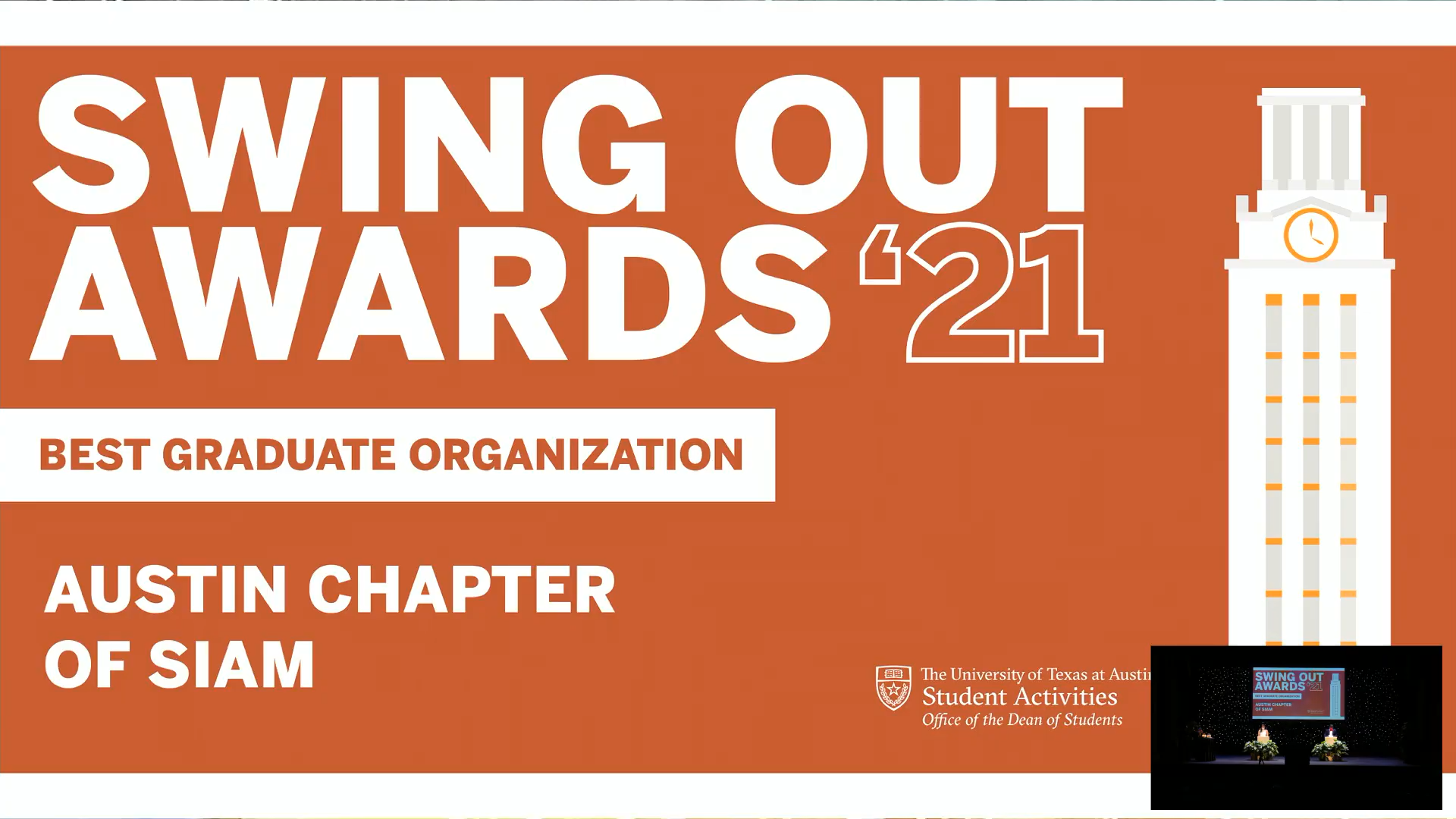 Upcoming Meeting: Friday, September 17th, at 4 pm
Organized on Zoom.
The executive board of UT Austin Student Chapter of SIAM is pleased to announce that we will be hosting a general body meeting this Friday, 09/17 at 4 pm central on Zoom.
Elections will be held over the following weeks for all executive board positions, and, in particular, the vice-president, social media coordinator, and undergraduate representative positions are all currently uncontested. If you are interested in running for a position, please try and attend the meeting. Don't hesitate to reach out to our Event Manager, Evan Scope Crafts, at escopec@utexas.edu with any questions or concerns. Additional information about SIAM@UT can be found on our website.